Fender Champion 110 Solid State Amp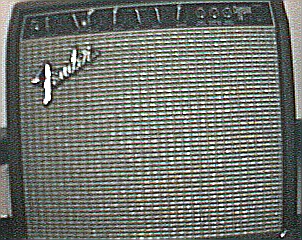 It's a little solid-state amp. Two channels (clean/dirty), with reverb and three-band EQ. It has headphone, speaker, and footswitch plugins. It sounds pretty good, but not as good as a tube amp ;-).
Homemade Footswitch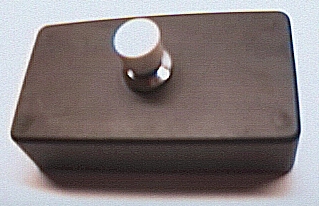 I always thought it would be cool to build a channel switch for my amp, so evenutally I decided it probably wouldn't be too hard, so I got instructions on how to do it from the web! And it worked :-D.
Instructions on how to make your own Fender footswitch (for a two-channel amp):
Buy an SPST switch (the kind you press with your foot), and a mono output jack
Solder one of the leads on the jack to one of the leads on the switch
Solder the other lead on the jack to the other lead on the switch
Plug your footswitch into your amp with a mono guitar cable, and enjoy!
Oh, yeah... remember to put the whole thing in a box! I built mine for about $11 canadian, which is a lot better than the $40 canadian that you'd pay to buy a Fender one!


Close Window